My husband and I stayed here, we have stayed in many places in La Paz as we have family here, but this was by far one of the best places we have stayed in, very spacious apartment, immaculate, spacious kitchen with all necessary items to have a self catering stay. The apartments and complex were quiet, reception and housekeeping were friendly polite and helpful, unbelievable value for money, we look forward to staying again soon.

Just returned home from a great two weeks at the Club Tarahal. The apartment was clean, comfortable and had a lovely sea view. Excellent value for money too - free wifi, equipped kitchen, washing machine and English TV Channels.
Full marks have to go to the staff who were very helpful.

The location is in a quiet street within easy walking distance of shops and restaurants and there is a lovely walk along the cliff path towards the town. Also great views to be had from the rooftop pool. No doubt about it, we'll definitely be back later in the year.


Beautiful apartment good location for shops. Very clean and modern. Ideal location for the beach. Not too far from the airport. Local people very friendly with a good selection of shops.
The apartment was very light and airy and it was very quiet!
Club Tarahal is the best choice for any family or couple who wants quite and spectacular views. Me and my husband stayed for a week in June and it was great. The apartments are big, clean and very well equipped (more than we expected), lots of free parking places. The staff was very nice and helped us with the on-line check in at the leaving. The area is full of flowers, it's a little piece of heaven. We can't wait to come back again. We will be back in September and hopefully each year :)


Large, clean and well-equipped apartment, cool inside, nice balcony with pretty views. Although on edge of town, good location for quick access to the motorway and other places of interest, e.g. La Orotava, Teide National Park. Easy to find free parking in the street nearby. Relatively easy walk into town centre and the beach.

The room was excellent, clean, spacious and the view from the balcony was amazing. For the cost of the stay I was astounded!!! Close to all amenities.
Would highly recommend to couples or families. Pool was great as hope to come and stay again.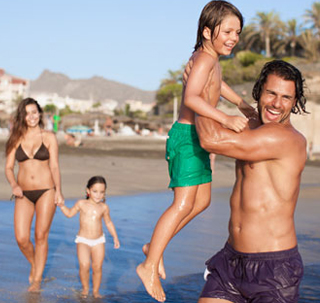 UK Callers: 0870 855 4444
Book direct for guaranteed best prices plus free premium wi-fi, safe and welcome pack including a bottle of wine​